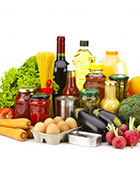 Global Belgian Beer Market Research Report with Opportunities and Strategies to Boost Growth- COVID-19 Impact and Recovery
Date: May-2022 | Id: MACRC-74693 | Geographical Scope: Global | Publisher: Mnemonics Research
Belgian beer is a type of beer that look like champagne, when beer is produced, it's not naturally bubbly. The brewer adds a little bit of sugar and yeast to a bottle of flat beer. It is this re-fermenting that gives Belgian beer the look and presentation of champagne.

Based on the Belgian Beer market development status, competitive landscape and development model in different regions of the world, this report is dedicated to providing niche markets, potential risks and comprehensive competitive strategy analysis in different fields. From the competitive advantages of different types of products and services, the development opportunities and consumption characteristics and structure analysis of the downstream application fields are all analyzed in detail. To Boost Growth during the epidemic era, this report analyzes in detail for the potential risks and opportunities which can be focused on.

The report is designed to provide a holistic view of the Belgian Beer market 2022-2028. It provides the industry overview with market growth analysis with a historical & futuristic perspective for the following parameters; revenue, demands, and supply data (as applicable). High-level interpretation of Belgian Beer market attributes using proprietary tools such as the Penetration Mapping Index, and other successful representational tools such as Porter's Five Forces Analysis, SWOT, PESTEL, Ansoff's Matrix, etc. Regional estimates and forecasts & trend analysis for each country and region are also available in the study.

Technological innovation and advancement will further optimize the performance of the product, making it more widely used in downstream applications. Moreover, Consumer behavior analysis and market dynamics (drivers, restraints, opportunities) provides crucial information for knowing the Belgian Beer market.

The significant players covered in the Belgian Beer market report are:
Huyghe Brewery
Alken-Maes (Heineken)
Dubuisson Brewery
Bosteels Brewery
InBev
Verhaeghe Brewery
Brouwerij Van Steenberge
Palm Breweries
Lindemans Brewery
Based on types, the Belgian Beer market is segmented into:



·         Trappist Beer



·         Abbey Beer



·         Blonde Ale



·         White Beer



·         Lambic



Based on applications, the Belgian Beer market is segmented into:



·         Supermarket



·         Retail Store



·         Online





Based on Geographically, the report includes the research on production, consumption, revenue, market share and growth rate, and forecast (2017 -2029) of the following regions:



·         United States




·         Europe (Germany, UK, France, Italy, Spain, Russia, Poland)




·         China




·         Japan




·         India 




·         Southeast Asia (Malaysia, Singapore, Philippines, Indonesia, Thailand, Vietnam)


          Latin America (Brazil, Mexico, Colombia)


          Middle East and Africa (Saudi Arabia, United Arab Emirates, Turkey, Egypt, South Africa, Nigeria)


          Other Regions


Chapter 1 provides an overview of Belgian Beer market, containing global revenue and CAGR. The forecast and analysis of Belgian Beer market by type, application, and region are also presented in this chapter.



Chapter 2 is about the market landscape and major players. It provides competitive situation and market concentration status along with the basic information of these players.



Chapter 3 introduces the industrial chain of Belgian Beer. Industrial chain analysis, raw material (suppliers, price, supply and demand, market concentration rate) and downstream buyers are analyzed in this chapter.



Chapter 4 concentrates on manufacturing analysis, including cost structure analysis and process analysis, making up a comprehensive analysis of manufacturing cost.



Chapter 5 provides clear insights into market dynamics, the influence of COVID-19 in Belgian Beer industry, consumer behavior analysis. 



Chapter 6 provides a full-scale analysis of major players in Belgian Beer industry. The basic information, as well as the profiles, applications and specifications of products market performance along with Business Overview are offered.



Chapter 7 pays attention to the sales, revenue, price and gross margin of Belgian Beer in markets of different regions. The analysis on sales, revenue, price and gross margin of the global market is covered in this part. 



Chapter 8 gives a worldwide view of Belgian Beer market. It includes sales, revenue, price, market share and the growth rate by type.



Chapter 9 focuses on the application of Belgian Beer, by analyzing the consumption and its growth rate of each application. 



Chapter 10 prospects the whole Belgian Beer market, including the global sales and revenue forecast, regional forecast. It also foresees the Belgian Beer market by type and application.



Years considered for this report:



Historical Years: 2017-2021



Base Year: 2021



Estimated Year: 2022



Forecast Period: 2022-2029
Chapter 1. Methodology and Scope
1.1. Research Methodology
1.2. Research Scope & Assumptions
1.3. List of Data Sources
Chapter 2. Executive Summary
Chapter 3. Industry Outlook
3.1. Belgian Beer market segmentation
3.2. Belgian Beer market size and growth prospects, 2022 - 2029
3.3. Belgian Beer market - Value Chain Analysis
3.3.1. Vendor landscape
3.4. Regulatory Framework
3.5. Market Dynamics
3.5.1. Market Driver Analysis
3.5.2. Market Restraint Analysis
3.6. Porter's Analysis
3.6.1. Threat of New Entrants
3.6.2. Bargaining Power of Buyers
3.6.3. Bargaining Power of Buyers
3.6.4. Threat of Substitutes
3.6.5. Internal Rivalry
3.7. PESTEL Analysis
Chapter 4. Belgian Beer market: Product Outlook
4.1.1. Belgian Beer market Share, by Product, 2022 – 2029
4.1.2. Product 1
4.1.2.1. Market estimates and forecast, 2022 – 2029
4.1.2.2. Market estimates and forecast, by region, 2022 – 2029
4.1.3. Product 2
4.1.3.1. Market estimates and forecast, 2022 – 2029
4.1.3.2. Market estimates and forecast, by region, 2022 – 2029
4.1.4. Product 3
4.1.4.1. Market estimates and forecast, 2022 – 2029
4.1.4.2. Market estimates and forecast, by region, 2022 – 2029
4.1.5. Others
4.1.5.1. Market estimates and forecast, 2022 – 2029
4.1.5.2. Market estimates and forecast, by region, 2022 – 2029
Chapter 5. Belgian Beer market: Application Outlook
5.1.1. Belgian Beer market Share, by Application, 2022 – 2029
5.1.2. Application 1
5.1.2.1. Market estimates and forecast, 2022 – 2029
5.1.2.2. Market estimates and forecast, by region, 2022 – 2029
5.1.3. Application 2
5.1.3.1. Market estimates and forecast, 2022 – 2029
5.1.3.2. Market estimates and forecast, by region, 2022 – 2029
5.1.4. Application 3
5.1.4.1. Market estimates and forecast, 2022 – 2029
5.1.4.2. Market estimates and forecast, by region, 2022 – 2029
5.1.5. Others
5.1.5.1. Market estimates and forecast, 2022 – 2029
5.1.5.2. Market estimates and forecast, by region, 2022 – 2029
Chapter 6. Belgian Beer market: Geography Outlook
6.1. Belgian Beer market Share, by Geography, 2022 – 2029
6.2. North America
6.2.1. Market estimates and forecast, by product 2022 – 2029
6.2.2. Market estimates and forecast, by application, 2022 – 2029
6.2.3. U.S.
6.2.3.1. Market estimates and forecast, by product 2022 – 2029
6.2.3.2. Market estimates and forecast, by application, 2022 – 2029
6.2.4. Canada
6.2.4.1. Market estimates and forecast, by product 2022 – 2029
6.2.4.2. Market estimates and forecast, by application, 2022 – 2029
6.3. Europe
6.3.1. Market estimates and forecast, by product 2022 – 2029
6.3.2. Market estimates and forecast, by application, 2022 – 2029
6.3.3. Germany
6.3.3.1. Market estimates and forecast, by product 2022 – 2029
6.3.3.2. Market estimates and forecast, by application, 2022 – 2029
6.3.4. UK
6.3.4.1. Market estimates and forecast, by product 2022 – 2029
6.3.4.2. Market estimates and forecast, by application, 2022 – 2029
6.3.5. France
6.3.5.1. Market estimates and forecast, by product 2022 – 2029
6.3.5.2. Market estimates and forecast, by application, 2022 – 2029
6.4. Asia Pacific
6.4.1. Market estimates and forecast, by product 2022 – 2029
6.4.2. Market estimates and forecast, by application, 2022 – 2029
6.4.3. China
6.4.3.1. Market estimates and forecast, by product 2022 – 2029
6.4.3.2. Market estimates and forecast, by application, 2022 – 2029
6.4.4. India
6.4.4.1. Market estimates and forecast, by product 2022 – 2029
6.4.4.2. Market estimates and forecast, by application, 2022 – 2029
6.4.5. Japan
6.4.5.1. Market estimates and forecast, by product 2022 – 2029
6.4.5.2. Market estimates and forecast, by application, 2022 – 2029
6.5. Rest of the World
6.5.1. Market estimates and forecast, by product 2022 – 2029
6.5.2. Market estimates and forecast, by application, 2022 – 2029
Chapter 7. Competitive Landscape
7.1. Company 1
7.1.1. Business Overview 
7.1.2. Key Financials
7.1.3. Product Offerings
7.1.4. Recent Strategic Developments

7.2.  Company 2
7.2.1. Business Overview 
7.2.2. Key Financials
7.2.3. Product Offerings
7.2.4. Recent Strategic Developments

7.3. Company 3
7.3.1. Business Overview 
7.3.2. Key Financials
7.3.3. Product Offerings
7.3.4. Recent Strategic Developments
7.4. Company 4
7.4.1. Business Overview 
7.4.2. Key Financials
7.4.3. Product Offerings
7.4.4. Recent Strategic Developments

7.5. Company 5
7.5.1. Business Overview 
7.5.2. Key Financials
7.5.3. Product Offerings
7.5.4. Recent Strategic Developments

7.6. Company 5
7.6.1. Business Overview 
7.6.2. Key Financials
7.6.3. Product Offerings
7.6.4. Recent Strategic Developments

7.7. Company 6
7.7.1. Business Overview 
7.7.2. Key Financials
7.7.3. Product Offerings
7.7.4. Recent Strategic Developments

7.8. Company 7
7.8.1. Business Overview 
7.8.2. Key Financials
7.8.3. Product Offerings
7.8.4. Recent Strategic Developments

7.9. Company 8
7.9.1. Business Overview 
7.9.2. Key Financials
7.9.3. Product Offerings
7.9.4. Recent Strategic Developments

7.10. Company 9
7.10.1. Business Overview 
7.10.2. Key Financials
7.10.3. Product Offerings
7.10.4. Recent Strategic Development