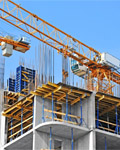 Global Domestic Vacuum Cleaners Market Outlook 2020-2026
Date: Feb-2020 | Id: MACRC-1366 | Geographical Scope: Global | Publisher: MACRC
The first vacuum-cleaning device to be portable and marketed at the domestic market was built in 1905 by Walter Griffiths, a manufacturer in Birmingham, England.[14] His Griffith's Improved Vacuum Apparatus for Removing Dust from Carpets resembled modern-day cleaners; – it was portable, easy to store, and powered by "any one person (such as the ordinary domestic servant)", who would have the task of compressing a bellows-like contraption to suck up dust through a removable, flexible pipe, to which a variety of shaped nozzles could be attached.

In 1906 James B. Kirby developed his first of many vacuums called the "Domestic Cyclone" It used water for dirt separation. He held over 60 patents on everything from a wringerless washing machine to ironing and dry cleaning equipment.

In 1907 department store janitor James Murray Spangler (1848-1915) of Canton, Ohio invented the first portable electric vacuum cleaner,[10] obtaining a patent for the Electric Suction Sweeper on June 2, 1908. Crucially, in addition to suction from an electric fan that blew the dirt and dust into a soap box and one of his wife's pillow cases, Spangler's design utilized a rotating brush to loosen debris. Unable to produce the design himself due to lack of funding, he sold the patent in 1908 to local leather goods manufacturer William Henry Hoover (1849-1932), who had Spangler's machine redesigned with a steel casing, casters, and attachments, founding the company that in 1922 was renamed the Hoover Company. Their first vacuum was the 1908 Model O, which sold for $60. Subsequent innovations included the beater bar in 1919 ("It beats as it sweeps as it cleans"), disposal filter bags in the 1920s, and an upright vacuum cleaner in 1926.

In Continental Europe, the Fisker and Nielsen company in Denmark was the first to sell vacuum cleaners in 1910. The design weighed just 17.5 kg and could be operated by a single person.

The Swedish company Electrolux launched the innovative Model V in 1921 that was designed to lie on the floor on two thin metal runners. This innovation, conceived by Electrolux founder Axel Wenner-Gren, became a standard feature on generations of future vacuum cleaners. There is a recorded example of a 1930s Electrolux vacuum cleaner surviving in use for over 70 years, finally breaking in 2008.

This report provides detailed analysis of worldwide markets for Domestic Vacuum Cleaners from 2020-2026, and provides extensive market forecasts (2016-2021) by region/country and subsectors. It covers the volumes, prices, historical growth and future perspectives in the Domestic Vacuum Cleaners market and further lays out an analysis of the factors influencing the supply/demand for Domestic Vacuum Cleaners, and the opportunities/challenges faced by industry participants. It also acts as an essential tool to companies active across the value chain and to the new entrants by enabling them to capitalize the opportunities and develop business strategies.

The report has been prepared based on the synthesis, analysis, and interpretation of information about the global Domestic Vacuum Cleaners market collected from specialized sources. The report covers key technological developments in the recent times and profiles leading players in the market and analyzes their key strategies. The competitive landscape section of the report provides a clear insight into the market share analysis of key industry players. The major players in the global Domestic Vacuum Cleaners market are Panasonic, Deerma, Dyson, Whirlpool, PHILIPS, Karcher, BOSCH, Electrolux, Ecovacs, iRobot, Puppy, Midea, LEXY etc.

The report provides separate comprehensive analytics for the North America, Europe, Asia-Pacific, Middle East and Africa and Rest of World. In this sector, global competitive landscape and supply/demand pattern of Domestic Vacuum Cleaners industry has been provided.
Part 1. Exclusive Summary

Part 2. Methodology
2.1 Research Methodology
2.2 Geographic Scope
2.3 Years Considered

Part 3. Introduction
3.1 Domestic Vacuum Cleaners Definition
3.2 Supply Chain Structure
3.2.1 Raw Material Supply
3.2.2 Manufacturing
3.2.3 Production Cost Analysis

Part 4. Market Landscape
4.1 Global Domestic Vacuum Cleaners Market by Volume 2020-2026
4.1.1 Overview
4.1.2 Global Domestic Vacuum Cleaners Volume 2020-2026
4.1.3 Top 10 Domestic Vacuum Cleaners Companies (Volume Share)
4.2 Global Domestic Vacuum Cleaners Revenue 2020-2026
4.2.1 Overview
4.2.2 Global Domestic Vacuum Cleaners Market by Revenue 2020-2026
4.2.3 Top 10 Domestic Vacuum Cleaners Companies (Revenue Share)

Part 5. Segmentation by Type
5.1 Type 1
5.2 Type 2
5.3 Type 3

Part 6. Segmentation by Application
6.1 Application 1
6.2 Application 2
6.3 Application 3
6.4 Application 4

Part 7. North America Domestic Vacuum Cleaners Market
7.1 North America Domestic Vacuum Cleaners Market Size
7.2 Price & Margin
7.3 Trade Balance

Part 8. Europe Domestic Vacuum Cleaners Market
8.1 Europe Market Domestic Vacuum Cleaners Size
8.2 Price & Margin
8.3 Trade Balance

Part 9. Asia Pacific Domestic Vacuum Cleaners Market
9.1 Asia Pacific Domestic Vacuum Cleaners Market Size
9.2 Price & Margin
9.3 Trade Balance

Part 10. Market Forecast
10.1 Market Size by Volume 2016-2021
10.1.1 North America
10.1.2 Europe
10.1.3 Asia-Pacific
10.1.4 RoW

10.2 Market Size by Revenue 2016-2021
10.2.1 North America
10.2.2 Europe
10.2.3 Asia-Pacific
10.2.4 RoW

10.3 Regional Consumption 2016-2021
10.3.1 North America
10.3.2 Europe
10.3.3 Asia-Pacific
10.3.4 RoW

10.4 Market by Type 2016-2021
10.5 Market by Application 2016-2021

Part 11. Company Profiles
11.1 Company A
11.1.1 Overview
11.1.2 Products Offered
11.1.3 Business Performance (Volume, Price, Revenue, Market Share)

11.2 Company B
11.3 Company C
11.4 Company D
...

Part 12. Market Dynamics
12.1 Market Drivers
12.2 Market Challenges
12.3 Market Trends
12.4 Market Events

Part 13. Appendix
13.1 Abbreviations
13.2 Disclaimer
13.3 Analysts Certification