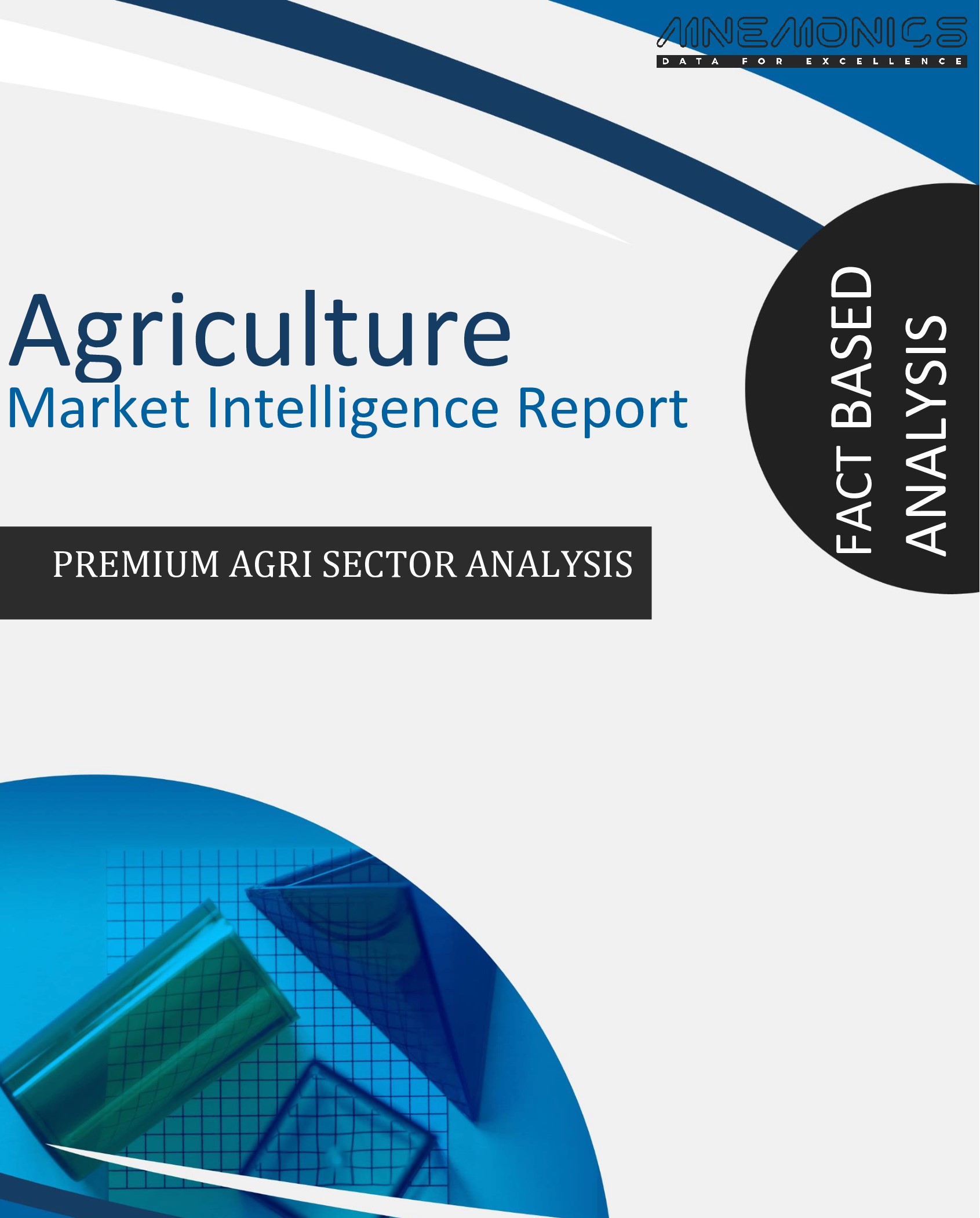 Global Animal Feed Ingredients Market Size, Share, Growth & Trends Analysis Report By Additive Type (Amino Acids,Feed Enzymes,Antioxidants,Vitamins,Binders,Minerals,Antibiotics,Feed Acidifiers,Others ) By Live Stock (Swine,Ruminants,Poultry,Aquatic Animals, others(Equine, Pets, and Birds))By Form(Dry,Liquid,Others (Power and Pallet From)) By Function( Single Function, Multi-Function)and Regional Market Intelligence and Forecast 2019-2026
Date: Sep-2019 | Id: MACRC-0015 | Geographical Scope: Global | Publisher: MACRC
Introduction
The animal feed ingredients for the food they can supply in poultry diets are selected, their palatability or effect on the voluntary input and their cost, the absence of anti-nutritional or toxic factors. The key nutrients that dietary ingredients need to provide are amino acids contained in proteins, vitamins, and minerals. It also requires energy from starches, lipids, and proteins for all life functions. Food ingredients are widely classified into cereals, protein meals, fats and oils, minerals, feed additives, and diverse raw materials such as roots and tubers.



Market Dynamics


The rise in livestock and the consumption of meat and animal products has made a crucial contribution to the global nutritional and economic well-being of a number of nations. Animal feed has played a leading role in the food industry worldwide, and feeding these products has been the largest and most vital component for ensuring safety, affordable and abundant animal protein. Demand for animal-derived protein has risen globally over the past few years, including for dairy, livestock, and fish. Normally, the International Food Industry Federation (IFIF) recorded production growth, particularly in developing regions, with more / less stable developed regions reported. The global feed industry has expanded in value and volume of production with a response to global population growth, urbanization rate, and growing consumer buying power. Commercial production and sales of manufactured feedstuffs are currently active in more than 130 nations and employ about a quarter of a million skilled workers, managers, technicians, and professionals directly. This has pushed the global animal feed ingredient market for animal feed worldwide.

Regional Outlook
In 2018, Asia Pacific was the largest animal feed market region. China is the largest producer of feed in the world. Its requirements for feed ingredients to support its increasing production and the increase in protein-rich food consumption have numerous consequences for the world's agricultural markets. Demand from the country for animal feed has increased and evolved in parallel with the reforms and developments of the nation over the past decade. China's feed industry is expected to grow at a more moderate pace in the near future. Urbanization is expected to boost animal protein consumption. Aquaculture and livestock sectors are expected to be upgraded and expanded to boost commercial feed use.

Market Segmentation

On the Basis of Additive Type
Amino Acids
Feed Enzymes
Antioxidants
Vitamins
Binders
Minerals
Antibiotics
Feed Acidifiers
Others (Equine, Pets, and Birds)
On the Basis of Live Stock
Swine
Ruminants
Poultry
Aquatic Animals
Others (Equine, Pets, and Birds)
On the Basis of Form
Dry
Liquid
Others (Power and Pallet From)
On the Basis of Function
Single Function
Multifunction
On the Basis of Regions
North America
Europe
Asia-Pacific
Latin America
Middle East and Africa

Key Players

Major Key players operating in the global animal feed ingredients market are Phibro Animal Health Corporation., Cargill, Inc., BASF SE, Evonik Industries AG, Addcon Group, Aliphos Belgium S.A., Kemin Industries Inc., Nutreco N.V.,Koninklijke DSM N.V., Archer Daniels Midland Company, and others.

Key Questions Addressed by the Report:

a. What are the key trends and dynamics existing in the animal feed ingredient market?

b. Who are the major market players in the animal feed ingredient market?

c. What are the market dynamics for animal feed ingredient Industry?

d. This report which assists you to strategically analyze each vertical and geographic sub-segment in the animal feed ingredients market and its individual growth and its impact towards the growth of the overall market

e. What are the trends in animal feed additives Industry?

f. What is the future growth potential for animal feed additives industry?

g. What was the historical outlook for animal feed additives Market?

h. What will be the global animal feed additives market outlook in 2026?

i. What will be the market size, share, growth potential for livestock feed additives

j. How will the livestock feed additives market will affect the growth of animal feed Industry?
CHAPTER 1. INDUSTRY OVERVIEW
1.1. Definition and Scope 
1.1.1. Definition of Animal Feed Ingredients Market
1.1.2. Market Segmentation
1.1.3. Key Research Objectives
1.1.4. Research Highlights
1.2. Assumptions and Research Methodology
1.2.1. Research Methodology
1.2.2. Research Assumptions
1.2.3. Secondary Research
1.2.4. Primary Research
1.2.5. Abbreviations & Research Terminology 
1.3. Executive Summary
1.3.1. Introduction
1.3.2. Market Dynamics
1.3.3. Animal Feed Ingredients Market By Additive Type
1.3.3.1. Global Animal Feed Ingredients Market Size and Growth  Rate By Additive Type (2015-2026)
1.3.3.2. Amino Acids
1.3.3.3. Feed Enzymes
1.3.3.4. Antioxidants
1.3.3.5. Vitamins
1.3.3.6. Binders
1.3.3.7. Minerals
1.3.3.8. Antibiotics
1.3.3.9. Feed Acidifiers
1.3.3.10. Others
1.3.4. Animal Feed Ingredients Market By Live Stock
1.3.4.1. Global Animal Feed Ingredients Market Size and Growth  Rate By Live Stock (2015-2026)
1.3.4.2. Swine
1.3.4.3. Ruminants
1.3.4.4. Poultry
1.3.4.5. Aquatic Animals
1.3.4.6. Others ((Equine, Pets, and Birds)
1.3.5. Animal Feed Ingredients Market By Form
1.3.5.1. Global Animal Feed Ingredients Market Size and Growth  Rate By Form (2015-2026)
1.3.5.2. Dry
1.3.5.3. Liquid
1.3.5.4. Others (Power and Pallet From)
1.3.6. Animal Feed Ingredients Market By Function
1.3.6.1. Global Animal Feed Ingredients Market Size and Growth  Rate By Function (2015-2026)
1.3.6.2. Single Function
1.3.6.3. Multifunction
1.3.7. Animal Feed Ingredients Market by Geography
1.3.7.1. Global Animal Feed Ingredients Market Size and Growth Rate by Geography (2015-2026)
1.3.7.2. North America Animal Feed Ingredients Market Size and Growth Rate (2015-2026)
1.3.7.3. Europe Animal Feed Ingredients Market Size and Growth Rate (2015-2026)
1.3.7.4. Asia-Pacific Animal Feed Ingredients Market Size and Growth Rate (2015-2026)
1.3.7.5. Latin America Animal Feed Ingredients Market Size and Growth Rate (2015-2026)
1.3.7.6. Middle East and Africa (MEA) Animal Feed Ingredients Market Size and Growth Rate (2015-2026)
CHAPTER 2. MARKET OVERVIEW 
2.1. Market Drivers
2.2. Restraints and Challenges
2.3. Growth Opportunities
2.4. Porter's Five Forces Analysis
2.4.1. Bargaining Power of Suppliers
2.4.2. Bargaining Power of Buyers
2.4.3. Threat of Substitute
2.4.4. Threat of New Entrants
2.4.5. Degree of Competition
2.5. Value/ Supply Chain Analysis
2.5.1. Raw Materials Sources
2.5.2. List of Customers
2.6. Patent and Regulatory Compliance
2.7. Competitive Landscape, 2018
2.7.1. Player Positioning Analysis (Ranking-wise)
2.7.2. Key Strategies Adopted By Leading Players
2.7.3. Capacity and Commercial Production
CHAPTER 3. ANIMAL FEED INGREDIENTS MARKET BY ADDITIVE TYPE
3.1. Global Animal Feed Ingredients Market Revenue By Additive Type
3.2. Amino Acids
3.2.1. Market Size and Growth Rate, 2015 - 2026 ($Million)
3.2.2. Market Size and Growth , By Region, 2015 - 2026 ($Million)
3.3. Feed Enzymes
3.3.1. Market Size and Growth  Rate, 2015 - 2026 ($Million)
3.3.2. Market Size and Growth , By Region, 2015 - 2026 ($Million)
3.4. Antioxidants
3.4.1. Market Size and Growth  Rate, 2015 - 2026 ($Million)
3.4.2. Market Size and Growth , By Region, 2015 - 2026 ($Million)
3.5. Vitamins
3.5.1. Market Size and Growth  Rate, 2015 - 2026 ($Million)
3.5.2. Market Size and Growth , By Region, 2015 - 2026 ($Million)
3.6. Binders
3.6.1. Market Size and Growth  Rate, 2015 - 2026 ($Million)
3.6.2. Market Size and Growth , By Region, 2015 - 2026 ($Million)
3.7. Minerals
3.7.1. Market Size and Growth  Rate, 2015 - 2026 ($Million)
3.7.2. Market Size and Growth , By Region, 2015 - 2026 ($Million)
3.8. Antibiotics
3.8.1. Market Size and Growth  Rate, 2015 - 2026 ($Million)
3.8.2. Market Size and Growth , By Region, 2015 - 2026 ($Million)
3.9. Feed Acidifiers
3.9.1. Market Size and Growth  Rate, 2015 - 2026 ($Million)
3.9.2. Market Size and Growth , By Region, 2015 - 2026 ($Million)
3.10. Others (Equine, Pets, and Birds)
3.10.1. Market Size and Growth  Rate, 2015 - 2026 ($Million)
3.10.2. Market Size and Growth , By Region, 2015 - 2026 ($Million)
CHAPTER 4. ANIMAL FEED INGREDIENTS MARKET BY LIVE STOCK
4.1. Global Animal Feed Ingredients Market Revenue By Live Stock
4.2. Swine
4.2.1. Market Size and Growth  Rate, 2015 - 2026 ($Million)
4.2.2. Market Size and Growth , By Region, 2015 - 2026 ($Million)
4.3. Ruminants
4.3.1. Market Size and Growth Rate, 2015 - 2026 ($Million)
4.3.2. Market Size and Growth , By Region, 2015 - 2026 ($Million)
4.4. Poultry
4.4.1. Market Size and Growth  Rate, 2015 - 2026 ($Million)
4.4.2. Market Size and Growth , By Region, 2015 - 2026 ($Million)
4.5. Aquatic Animals
4.5.1. Market Size and Growth  Rate, 2015 - 2026 ($Million)
4.5.2. Market Size and Growth , By Region, 2015 - 2026 ($Million)
4.6. Others
4.6.1. Market Size and Growth  Rate, 2015 - 2026 ($Million)
4.6.2. Market Size and Growth , By Region, 2015 - 2026 ($Million)
CHAPTER 5. ANIMAL FEED INGREDIENTS MARKET BY FORM
5.1. Global Animal Feed Ingredients Market Revenue By Live Stock
5.2. Dry
5.2.1. Market Size and Growth  Rate, 2015 - 2026 ($Million)
5.2.2. Market Size and Growth , By Region, 2015 - 2026 ($Million)
5.3. Liquid
5.3.1. Market Size and Growth Rate, 2015 - 2026 ($Million)
5.3.2. Market Size and Growth , By Region, 2015 - 2026 ($Million)
5.4. Others (Power and Pallet Form)
5.4.1. Market Size and Growth  Rate, 2015 - 2026 ($Million)
5.4.2. Market Size and Growth , By Region, 2015 - 2026 ($Million)
CHAPTER 6. ANIMAL FEED INGREDIENTS MARKET BY FUNCTION
6.1. Global Animal Feed Ingredients Market Revenue By Live Stock
6.2. Single Function
6.2.1. Market Size and Growth  Rate, 2015 - 2026 ($Million)
6.2.2. Market Size and Growth , By Region, 2015 - 2026 ($Million)
6.3. Multi-Function
6.3.1. Market Size and Growth Rate, 2015 - 2026 ($Million)
6.3.2. Market Size and Growth , By Region, 2015 - 2026 ($Million)
CHAPTER 7. NORTH AMERICA ANIMAL FEED INGREDIENTS MARKET BY COUNTRY
7.1. North America Animal Feed Ingredients Market Size and Growth Rate, 2015 - 2026 ($Million)
7.2. North America Animal Feed Ingredients Market Revenue Share Comparison, 2015 & 2026 (%)
7.3. U.S.
7.3.1. U.S. Animal Feed Ingredients Market Size and Growth  By Additive Type, 2015 - 2026 ($Million)
7.3.2. Market Size and Growth By Live Stock, 2015 - 2026 ($Million)
7.3.3. Market Size and Growth By Form, 2015 - 2026 ($Million)
7.3.4. Market Size and Growth By Function, 2015 - 2026 ($Million)
7.4. Canada
7.4.1. Market Size and Growth  By Additive Type, 2015 - 2026 ($Million)
7.4.2. Market Size and Growth  By Live Stock, 2015 - 2026 ($Million)
7.4.3. Market Size and Growth By Form, 2015 - 2026 ($Million)
7.4.4. Market Size and Growth By Function, 2015 - 2026 ($Million)
CHAPTER 8. EUROPE ANIMAL FEED INGREDIENTS MARKET BY COUNTRY
8.1. Europe Animal Feed Ingredients Market Size and Growth  Rate, 2015 - 2026 ($Million)
8.2. Europe Animal Feed Ingredients Market Revenue Share Comparison, 2015 & 2026 (%)
8.3. UK 
8.3.1. Market Size and Growth  By Additive Type, 2015 - 2026 ($Million)
8.3.2. Market Size and Growth  By Live Stock, 2015 - 2026 ($Million)
8.3.3. Market Size and Growth By Form, 2015 - 2026 ($Million)
8.3.4. Market Size and Growth By Function, 2015 - 2026 ($Million)
8.4. Germany
8.4.1. Market Size and Growth  By Additive Type, 2015 - 2026 ($Million)
8.4.2. Market Size and Growth  By Live Stock, 2015 - 2026 ($Million)
8.4.3. Market Size and Growth By Form, 2015 - 2026 ($Million)
8.4.4. Market Size and Growth By Function, 2015 - 2026 ($Million)
8.5. France
8.5.1. Market Size and Growth  By Additive Type, 2015 - 2026 ($Million)
8.5.2. Market Size and Growth  By Live Stock, 2015 - 2026 ($Million)
8.5.3. Market Size and Growth By Form, 2015 - 2026 ($Million)
8.5.4. Market Size and Growth By Function, 2015 - 2026 ($Million)
8.6. Spain
8.6.1. Market Size and Growth  By Additive Type, 2015 - 2026 ($Million)
8.6.2. Market Size and Growth  By Live Stock, 2015 - 2026 ($Million)
8.6.3. Market Size and Growth By Form, 2015 - 2026 ($Million)
8.6.4. Market Size and Growth By Function, 2015 - 2026 ($Million)
8.7. Rest of Europe
8.7.1. Market Size and Growth  By Additive Type, 2015 - 2026 ($Million)
8.7.2. Market Size and Growth  By Live Stock, 2015 - 2026 ($Million)
8.7.3. Market Size and Growth By Form, 2015 - 2026 ($Million)
8.7.4. Market Size and Growth By Function, 2015 - 2026 ($Million)
CHAPTER 9. ASIA-PACIFIC ANIMAL FEED INGREDIENTS MARKET BY COUNTRY
9.1. Asia-Pacific Animal Feed Ingredients Market Size and Growth  Rate, 2015 - 2026 ($Million)
9.2. Asia-Pacific Animal Feed Ingredients Market Revenue Share Comparison, 2015 & 2026 (%)
9.3. China 
9.3.1. Market Size and Growth  By Additive Type, 2015 - 2026 ($Million)
9.3.2. Market Size and Growth  By Live Stock, 2015 - 2026 ($Million)
9.3.3. Market Size and Growth By Form, 2015 - 2026 ($Million)
9.3.4. Market Size and Growth By Function, 2015 - 2026 ($Million)
9.4. Japan 
9.4.1. Market Size and Growth  By Additive Type, 2015 - 2026 ($Million)
9.4.2. Market Size and Growth  By Live Stock, 2015 - 2026 ($Million)
9.4.3. Market Size and Growth By Form, 2015 - 2026 ($Million)
9.4.4. Market Size and Growth By Function, 2015 - 2026 ($Million)
9.5. India 
9.5.1. Market Size and Growth  By Additive Type, 2015 - 2026 ($Million)
9.5.2. Market Size and Growth  By Live Stock, 2015 - 2026 ($Million)
9.5.3. Market Size and Growth By Form, 2015 - 2026 ($Million)
9.5.4. Market Size and Growth By Function, 2015 - 2026 ($Million)
9.6. Australia 
9.6.1. Market Size and Growth  By Additive Type, 2015 - 2026 ($Million)
9.6.2. Market Size and Growth  By Live Stock, 2015 - 2026 ($Million)
9.6.3. Market Size and Growth By Form, 2015 - 2026 ($Million)
9.6.4. Market Size and Growth By Function, 2015 - 2026 ($Million)
9.7. South Korea
9.7.1. Market Size and Growth  By Additive Type, 2015 - 2026 ($Million)
9.7.2. Market Size and Growth  By Live Stock, 2015 - 2026 ($Million)
9.7.3. Market Size and Growth By Form, 2015 - 2026 ($Million)
9.7.4. Market Size and Growth By Function, 2015 - 2026 ($Million)
9.8. Rest of Asia-Pacific
9.8.1. Market Size and Growth  By Additive Type, 2015 - 2026 ($Million)
9.8.2. Market Size and Growth  By Live Stock, 2015 - 2026 ($Million)
9.8.3. Market Size and Growth By Form, 2015 - 2026 ($Million)
9.8.4. Market Size and Growth By Function, 2015 - 2026 ($Million)
CHAPTER 10. LATIN AMERICA ANIMAL FEED INGREDIENTS MARKET BY COUNTRY 
10.1. Latin America Animal Feed Ingredients Market Size and Growth  Rate, 2015 - 2026 ($Million)
10.2. Latin America Animal Feed Ingredients Market Revenue Share Comparison, 2015 & 2026 (%)
10.3. Brazil 
10.3.1. Market Size and Growth  By Additive Type, 2015 - 2026 ($Million)
10.3.2. Market Size and Growth  By Live Stock, 2015 - 2026 ($Million)
10.3.3. Market Size and Growth By Form, 2015 - 2026 ($Million)
10.3.4. Market Size and Growth By Function, 2015 - 2026 ($Million)
10.4. Mexico 
10.4.1. Market Size and Growth  By Additive Type, 2015 - 2026 ($Million)
10.4.2. Market Size and Growth  By Live Stock, 2015 - 2026 ($Million)
10.4.3. Market Size and Growth By Form, 2015 - 2026 ($Million)
10.4.4. Market Size and Growth By Function, 2015 - 2026 ($Million)
10.5. Rest of Latin America
10.5.1. Market Size and Growth  By Additive Type, 2015 - 2026 ($Million)
10.5.2. Market Size and Growth  By Live Stock, 2015 - 2026 ($Million)
10.5.3. Market Size and Growth By Form, 2015 - 2026 ($Million)
10.5.4. Market Size and Growth By Function, 2015 - 2026 ($Million)
CHAPTER 11. MIDDLE EAST ANIMAL FEED INGREDIENTS MARKET BY COUNTRY 
11.1. Middle East Animal Feed Ingredients Market Size and Growth  Rate, 2015 - 2026 ($Million)
11.2. Middle East Animal Feed Ingredients Market Revenue Share Comparison, 2015 & 2026 (%)
11.3. Saudi Arabia 
11.3.1. Market Size and Growth  By Additive Type, 2015 - 2026 ($Million)
11.3.2. Market Size and Growth  By Live Stock, 2015 - 2026 ($Million)
11.3.3. Market Size and Growth By Form, 2015 - 2026 ($Million)
11.3.4. Market Size and Growth By Function, 2015 - 2026 ($Million)
11.4. UAE 
11.4.1. Market Size and Growth  By Additive Type, 2015 - 2026 ($Million)
11.4.2. Market Size and Growth  By Live Stock, 2015 - 2026 ($Million)
11.4.3. Market Size and Growth By Form, 2015 - 2026 ($Million)
11.4.4. Market Size and Growth By Function, 2015 - 2026 ($Million)
11.5. Rest of Middle East 
11.5.1. Market Size and Growth  By Additive Type, 2015 - 2026 ($Million)
11.5.2. Market Size and Growth  By Live Stock, 2015 - 2026 ($Million)
11.5.3. Market Size and Growth By Form, 2015 - 2026 ($Million)
11.5.4. Market Size and Growth By Function, 2015 - 2026 ($Million)
CHAPTER 12. AFRICA ANIMAL FEED INGREDIENTS MARKET BY COUNTRY 
12.1. Africa Animal Feed Ingredients Market Size and Growth  Rate, 2015 - 2026 ($Million)
12.2. Africa Animal Feed Ingredients Market Revenue Share Comparison, 2015 & 2026 (%)
12.3. South Africa
12.3.1. Market Size and Growth  By Additive Type, 2015 - 2026 ($Million)
12.3.2. Market Size and Growth  By Live Stock, 2015 - 2026 ($Million)
12.3.3. Market Size and Growth By Form, 2015 - 2026 ($Million)
12.3.4. Market Size and Growth By Function, 2015 - 2026 ($Million)
12.4. Egypt
12.4.1. Market Size and Growth  By Additive Type, 2015 - 2026 ($Million)
12.4.2. Market Size and Growth  By Live Stock, 2015 - 2026 ($Million)
12.4.3. Market Size and Growth By Form, 2015 - 2026 ($Million)
12.4.4. Market Size and Growth By Function, 2015 - 2026 ($Million)
12.5. Rest of Africa
12.5.1. Market Size and Growth  By Additive Type, 2015 - 2026 ($Million)
12.5.2. Market Size and Growth  By Live Stock, 2015 - 2026 ($Million)
12.5.3. Market Size and Growth By Form, 2015 - 2026 ($Million)
12.5.4. Market Size and Growth By Function, 2015 - 2026 ($Million)
CHAPTER 13. COMPANY PROFILE
13.1. Phibro Animal Health Corporation
13.1.1. Company Snapshot
13.1.2. Financial Overview
13.1.3. Product Portfolio
13.1.4. SWOT Analysis
13.1.5. Recent Development 
13.2. Cargill, Inc.
13.2.1. Company Snapshot
13.2.2. Financial Overview
13.2.3. Product Portfolio
13.2.4. SWOT Analysis
13.2.5. Recent Development 
13.3. BASF SE
13.3.1. Company Snapshot
13.3.2. Financial Overview
13.3.3. Product Portfolio
13.3.4. SWOT Analysis
13.3.5. Recent Development 
13.4. Evonik Industries AG
13.4.1. Company Snapshot
13.4.2. Financial Overview
13.4.3. Product Portfolio
13.4.4. SWOT Analysis
13.4.5. Recent Development 
13.5. Addcon Group
13.5.1. Company Snapshot
13.5.2. Financial Overview
13.5.3. Product Portfolio
13.5.4. SWOT Analysis
13.5.5. Recent Development 
13.6. Aliphos Belgium S.A.,
13.6.1. Company Snapshot
13.6.2. Financial Overview
13.6.3. Product Portfolio
13.6.4. SWOT Analysis
13.6.5. Recent Development 
13.7. Kemin Industries Inc.
13.7.1. Company Snapshot
13.7.2. Financial Overview
13.7.3. Product Portfolio
13.7.4. SWOT Analysis
13.7.5. Recent Development 
13.8. Nutreco N.V.
13.8.1. Company Snapshot
13.8.2. Financial Overview
13.8.3. Product Portfolio
13.8.4. SWOT Analysis
13.8.5. Recent Development 
13.9. Koninklijke DSM N.V.
13.9.1. Company Snapshot
13.9.2. Financial Overview
13.9.3. Product Portfolio
13.9.4. SWOT Analysis
13.9.5. Recent Development 
13.10. Others
13.10.1. Company Snapshot
13.10.2. Financial Overview
13.10.3. Product Portfolio
13.10.4. SWOT Analysis
13.10.5. Recent Development 
CHAPTER 14. APPENDIX 
14.1. Questionnaire
14.2. Recent Trade Exhibitions, Blogs etc. Brief Overview